One of my wonderful postcard penpals, Helga (@loveualatte on Instagram) totally inspired me with her easy washi tape envelope art.  She very kindly gave me permission to share it with you here.  Thanks Helga!
Of course it looks great on happy mail, but would work equally well for scrapbooking or embellishments.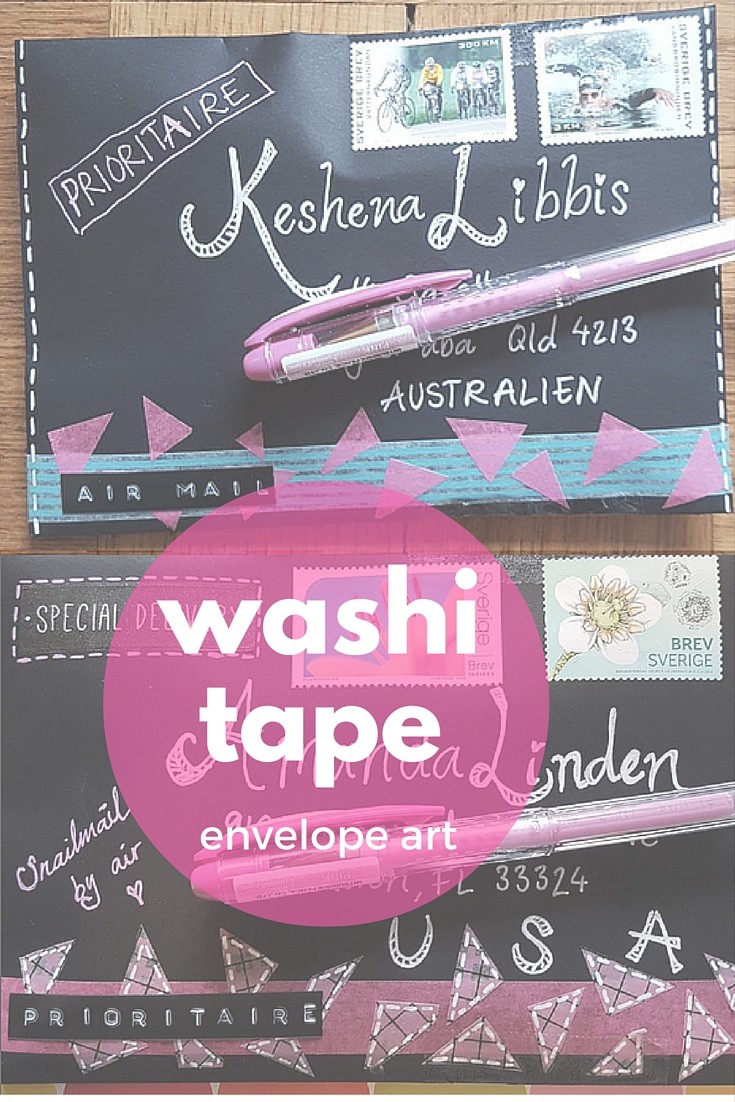 Easy washi tape envelope art
I love how simple this use of washi tape is.  Just a simple strip along the bottom of the envelope, then some washi triangles in a contrasting colour, giving a really vibrant and striking effect.
On the envelope below, Helga has used similar colours of washi tape. She has added some pen on the triangles in a kind of stitch effect outline to make them stand out.  I love both envelopes!
Save
Save