The hardest card to write is a condolence card.  What do you say when someone loses a loved one?  Sympathy messages can be a real struggle to word correctly, but while you may find it difficult, it is still important to do.
Of course, nothing you can say will take away the pain of loss that the bereaved person is feeling, but your words show that they are not grieving alone.  They show that you care.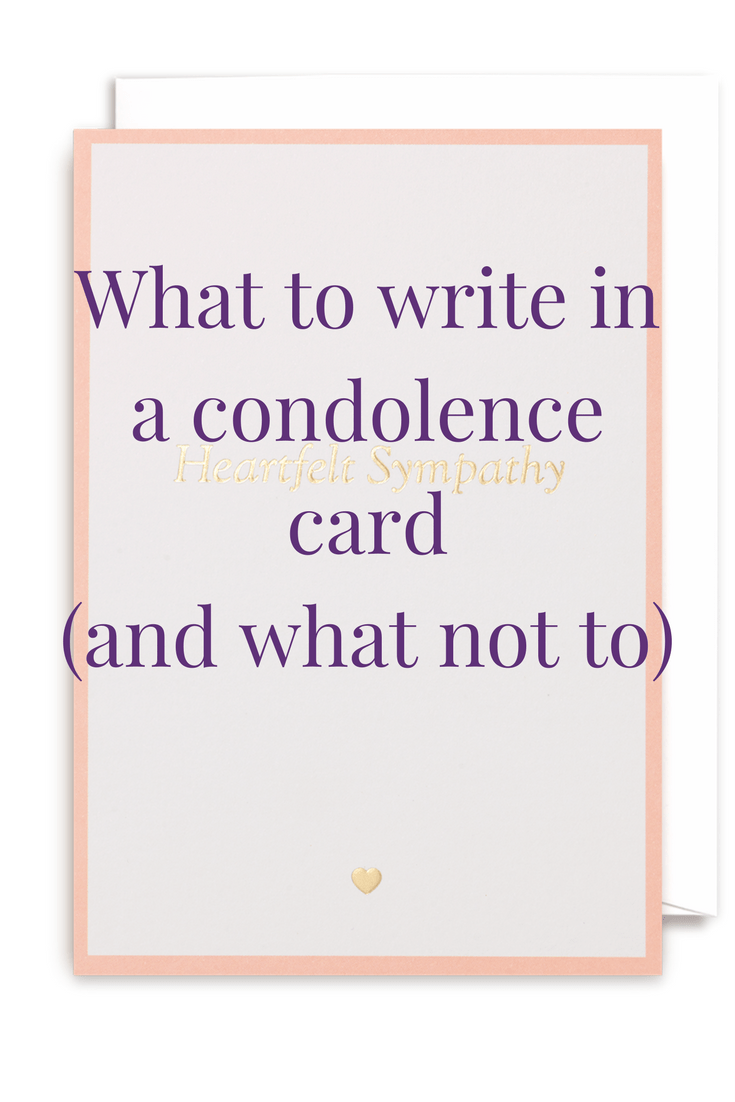 Guidelines for a condolence card:
Make sure you have the correct address.  If you need to check, ask another family member or close friend, rather than the intended recipient.
Choose a simple card
Keep it short.  You don't need to fill the card.  Any words you write will be appreciated.
If you don't know what to write, it's absolutely okay to say that.
Don't delay.  Send your card as soon as possible and definitely before commenting on social media.
Ideas for sympathy messages:
Acknowledge their loss
"We are so sad to hear that your Grandmother passed away…"
"I'm so sorry for your loss…"
Express your sympathy
"My heart goes out to you"
"I can't imagine how you are feeling right now…"
"We are mourning with you"
Share a memory about the person who has passed away
"Your father was so kind.  He always put others before himself.  I remember when he…"
"I will miss your sister's warm smile and incredible friendship. She was my rock when…"
Include well wishes
"I'm thinking of you and your family at this sad time"
"Sending you love and strength"
"I can't find the right words to write here, but please know that I am thinking of you…"
Sign off respectfully
"With deepest sympathy"
"Please accept my condolences"
"With love"
And few DON'Ts:
Don't say you know how they are feeling.
Everyone experiences grief differently and copes in their own way.
Don't offer advice.
Don't dwell on how the person died or how old they were.
Don't say it 'happened for a reason'.
Don't use religious quotes or verses unless you are absolutely sure that they share the same beliefs that you do.
I hope this article has helped you.
Remember that it is not what you write that is important, it is the simple fact that you have written at all.
Save
Save
Save
Save
Save
Save
Save
Save